by David McSwain
My origin story begins in a small town in Oklahoma, when I first caught the entrepreneurial bug, and how community banks have been an integral part of my journey.
The Early Years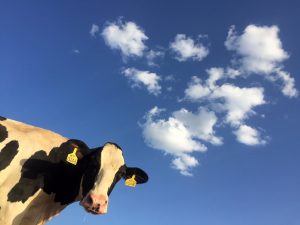 I had my first loan meeting with a community banker back in 1981 when I was nine years old thanks to cows, a lawn-mowing service, and my mom and dad. Actually, a lot of life and business lessons my mom and dad taught me came through a 10-herd cow/calf operation and lawn-mowing service.
At that time, my father was a Vice-President and Loan Officer at Citizens State Bank in Morrison, Oklahoma and my mother was working on her Ph.D. at Oklahoma State University. One Saturday morning my dad took me to his bank so that I could make my loan presentation to the bank President and CEO, Mr. Dwight Rymer. I was to present two separate business plans to him and ask for a loan to start my two businesses. The only thing I remember was that I was scared to death. But it all worked out for me that Saturday. What I didn't know at the time was that it was all pre-arranged by my dad. I kept my cattle operation and lawn mowing service going until I graduated high school.
What I loved about being a business owner at the age of nine is the same thing that so many entrepreneurs experience: freedom! I just did it a lot earlier than most. Imagine a red-headed nine-year-old city boy, rising early to feed cattle to start the day, then mowing lawns. After I finished my mowing, I drove the John Deere riding lawnmower like it was a car to the swimming pool. It cost a buck to get in and then I'd blow two bucks on popsicles. Freedom to drive to the grocery store to get bubble gum and gas and to Bible School. Sometimes I'd have a buddy sitting next to me on the fender.
I was living the dream, thanks to that bank loan and a solid work ethic my mother and father instilled in me.
The Rockin' '80s
In high school, I gathered the nerve to go visit Mr. Rymer at the bank and ask for a summer job. Ah, the rockin' '80s! Things like smoking in the workplace, big hair, and bangs, typewriters. He gave me that job and I worked as a teller, filed checks, proofed cards and made monthly bank statements. I even worked as a janitor cleaning the bathrooms, taking out the trash, and changing air-filters! You could say I knew the bank in ways most young people never did.
While working in the bank, I didn't have the freedom I did as a solo entrepreneur. Working there was fun because it was new, yet arduous. I felt suddenly confined by rules and the clock. I had to wear a tie and it was hot in the summers in Oklahoma. In the mid-1980s, we didn't have computers; we had machines and printers.  Today, it would be considered "balancing the bank by hand." We did everything by hand, but that helped me learn the banking business.
The Computerized '90s
I continued to work summers through college in community banks.  I spent my college years at Oklahoma State University and the University of Central Oklahoma.   I felt I'd found my niche with student government and pursued a Public Administration degree (which is half business, half political science). My father had introduced me to several bankers in Oklahoma City and I badly needed a job like most college students. Jim Eatherly and Matt Eatherly at the time owned the First National Bank of Oklahoma. I'd been taking an "Analysis Class" and it was the most interesting class I'd had in college to date. First National took a chance on me by giving me a job as a credit analyst after I graduated. Word spread that I was pretty good at it. After writing credit memos for that bank in Oklahoma City, I headed to Tonkawa to their main bank to bring their credit files up to speed.
I learned a lot about banking during that time: Loans, Underwriting, How to Go Broke, How to Make Money, How to Dig In and Turn Things Around. I learned how people launder money and embezzle and most times this causes things not to end well. Most always they get caught. I learned how Monday morning quarterbacking is the easiest, but I knew I could be a part of making sure things didn't go south. Look for the flaws and red flags and insert discipline.
Ah, the '90s, the huge mobile bag phone, computers, e-mail, coming off hyperinflation, an oil bust that nearly broke the country, the Savings and Loan Disaster.  I was introduced to credit "Loans." I loved it. I tirelessly learned credit for new loans, annual reviews, loan grading, allowance for loan loss and had the distinct opportunity to work special assets. Combined, it was an experience I couldn't put a price on today.
Four years later, after graduation, I went to work for my family's bank. It was purchased from the Rymer family in 1995. There was one condition: I had to start as a proof operator. By now, the bank had computers. From 1998 to 2000, I again poured my heart into the bank, learning everything from proof, to balancing the bank through the computer systems, investments for the bank, interest rate risk management, prepare call reports and board reports. I was totally immersed in the community banking operations world.  By the time 1999 rolled around, the entire globe was preparing for Y2K. The technology world was installing infrastructure known as fiber, the business world was changing from DOS to Windows, Internet use was accelerating rapidly, and every computer program changed because of Y2K. The country was investing heavily in infrastructure.
The '00s: Y2K and the Dot-Com Bubble
Y2K went off without a hitch and capital investment in technology came to a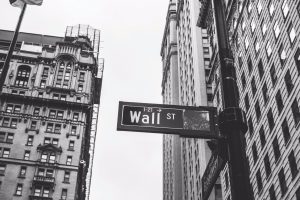 sketching halt, thus the dotcom bubble. Then 9/11/2001.
Dark times were ahead. The bank started experiencing loan problems, so I was moved out of operations into loans. We fought loans problems for the next several years. 2005 was the tip of the iceberg. We hit an all-time high of 80% classified assets to capital and the pucker factor was high. It was the perfect storm. Through consultants, regulators and management recommendations, I became the Chief Lending Officer. The bank was highly classifieds and losses mounted. We had branched to Stillwater, OK in 2002 and everything was sucking income and cash flow from every direction. The only way in my mind to live and survive was to grow through the problem. And that is exactly what we did, but we did it differently than before. From 2005 forward, we developed a culture of complete discipline with the help of Barry Rudy and Mike Muncy.
The culture changed because I vowed to never have this experience again. By 2007, the national economy was getting ready to go over the edge and few knew it. We had deployed a discipline like I had never seen. We were running hot, but we finally overcame our challenges.  Simultaneously, I was attending Sheshunoff's CEO's School of Bank Management. I came home from the second session and the banking world had already been turned upside down, but still, no one really knew the ramifications. I experienced friends losing their jobs, two had already lost their banks, and it scared me to death. After the class, we had a meeting with the lending staff to present our strategy for success in these times. By the time the economy had really hit, we had already scaled back and had our balance sheet and loans prepared for "Winter."  I again vowed to myself, if ever given the chance, I would do anything and everything to make sure my friends, my neighbors, my banks and friends banks would never have to experience what I was going through.  It was that painful.
Thankfully, we were prepared for "Winter."  While everyone was contracting, we were growing as much as we could, safely due to our discipline and grit.  In 2012, we sold a very healthy and profitable bank.  Our home office was in Morrison and two branches in Stillwater, Oklahoma.
2012 and Beyond
Next, I worked at a bank that a dear friend of mine owned. Over the next two years, I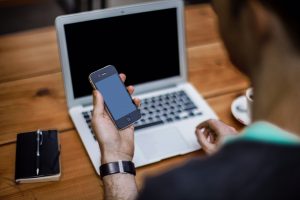 helped his bank set up the same disciplines and lending culture I had developed for my own bank. Today, I still have an outstanding friendship and business relationship with them through my consulting company and as a banking client.
The last eleven years had been very painful, and my passion changed. I set out to be the community banker's choice or "go to company" to prevent "Winter" from coming, and when it does, how to be extremely prepared. I take community banks through a proactive approach and culture with unwavering disciplines. This allows the banks to go from surviving to thriving and enrich employees, the community and the industry itself, through the growth my systems and processes allow.
McSwain Consulting does this disciplined work through the ladder of products McSwain Consulting offers. Not every management team will fit into this program because they haven't experienced "Winter" yet or don't think they need it. Those who are feeling "Winter" coming, or it's a full-on snowstorm, will need McSwain Consulting immediately, if not yesterday. A percentage of community banks understand they don't like the prospect of "Winter" and will seek out my services to prevent "Winter" from being in the forecast.
My growing pains as I witnessed the massive changes community banks weathered over the last thirty-six years from the kid with the worldview from the John Deere tractor to the teen learning the ropes of banking to the 20-something in the credit room to now working with community banks will help me help them survive and thrive and make their community the best it can be.
2017: Smartphones, Mobile apps, from a drop in to drive thru to click culture. Who knows what's next? I'm looking for the storms ahead. Now, it is my personal mission that each generation has a nine-year-old boy or girl that gets the opportunity to achieve a dream or goal because the community bank still exists in their town or city.
 ____________________
David McSwain is an Oklahoma bank consultant and president of McSwain Consulting providing loan risk management solutions, loan reviews, and bank consulting services to community banks in Oklahoma, Texas, and Kansas.