David McSwain's passion for small business began when he was a boy in a small town in Oklahoma. He learned the intricacies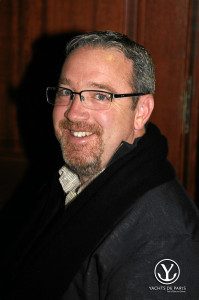 of operations and hard work from the ground up: raising cattle, working at a grain elevator, hauling hay, starting his own lawn mowing business, and then as a bank teller – all before he graduated from high school. Growing up in a banking family, the bank felt like a second home to him as he quickly learned every facet of the industry from global credit analysis and managing bank portfolios to eventually handling loan and bank acquisitions in Oklahoma.
While working, he pursued his degree in Business Administration at the University of Central Oklahoma and went on to receive a professional masters from L.S.U. in Professional Banking and a professional masters degree from the graduate school of commercial lending.  He strongly believes in continuing education and keeping up with the ever-changing rules in banking and loan regulation.
In addition to nearly twenty years working as a Chief Loan Officer and managing bank personnel in Oklahoma, his work in commercial real estate development and managing properties taught him even more valuable skills about investing and running successful enterprises.
He brings the breadth of his career portfolio to consulting community banks today in Oklahoma, Texas, and Kansas. David understands operations from both sides of the desk – the loan officer and the customer – and brings his education and experience in loan risk management directly to banks where he can work one on one with you to ensure regulatory checks are in place through analysis and strategic vision.
David is an associate member of both Oklahoma Banker's Association (OBA) and the Community Bankers Association of Oklahoma. (CBAO)
Highlights
Education:
Bachelors of Business Administration in Public Administration, University of Central Oklahoma
Oklahoma Bankers Association -Intermediate School of Banking
Professional Masters of Professional Banking – LSU
Professional Masters of Graduate School of Commercial Lending – SMU
Compliance Schools
Numerous schools on credit analysis
Performance Trust University – Chicago – Bank Investment Portfolio Management
Operations Experience:
1998 began working in operations where learn to balance the bank on a daily basis
Began managing the bank's investment portfolio
Became chair of the ALCO committee where managed interest rate risk management, investments and liquidity management
Learned Internal Audit and I.T. controls
Capital management
Interest Rate Risk Management
Loan Review Services
Boards
Bank Board of Director for 13 years
Community Bankers Association of Oklahoma Board of Directors
Advisory Board of Director for surviving bank
Numerous Community and Charity Boards Services
Contact David today to discuss how he can best serve your community bank.