Let's talk loan reviews. I know, drumroll, please. This may not be as exciting as reading about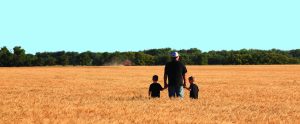 the presidential campaign or the Kardashians' latest shenanigans, but hopefully this is a heckuva lot more useful.
Loan reviews are performed to determine proper identification of credit quality.  An assigned number generally is given to a particular loan and a legend with description describes each defined category of pass, watch, criticized or classified.  Typically, we see a number system 1-5 with one or two numbers for pass grade credits.
The biggest problem with not having a third party or unbiased review is the bankers have already made a decision to make the loan.  The banker develops a personal and business relationship with the customer.  In a lot of cases, the customer runs in the same social circles and in many cases become close friends of the banker or someone in the bank. The relationship in itself cause conflict in judgement of proper grading particularly when a credit is beginning to deteriorate.
Many things are identified in loan reviews other than just credit weakness.  We look for trends in deficiencies among loan officers, trends among homogenous loans, concentrations, loans made outside of the expertise inside the bank and several other critical analyses in managing the risk inside the loan portfolio.
In most cases, bank management is too close to the decision in the beginning, too close to the customer and the indirect consequence is conflict in decision begins to creep.  Having a third party unbiased opinion creates proper grading of your loan portfolio. You may be feeling an "ouch, I've been there" upon reading that. Believe me, you aren't the only one.
The loan grade directly affects your Allowance for Loan and Lease Loss calculations and analysis.  Previous experiences have shown us time and time again, loan grades are not accurately reflected in the portfolio, therefore, the ALLL is incorrect.  This is a domino effect into income, capital and a whole host of other very costly mistakes.
When you hire McSwain Consulting, we give you the best opinion of the entire risk inside your portfolio.  My company will provide you with the deficiencies identified.  What we do different is we will follow up with you to determine if things are corrected or if you have chosen another approach.  We will even provide training for the deficiencies identified.  We review your ALLL calculations and analysis along with the review loan grades to determine adequacy of your ALLL.
Why take the expensive risk?  Our work will keep you compliant with regulations and best practices while identifying deficiencies so the problems can be resolved before they become very expensive experiences.